The Black Star square in Ghana's capital, Accra, is the venue of the swearing-in ceremony for Ghana's new president, Nana Addo Dankwa Akufo-Addo and his vice-president, Mahamudu Bawumia.
Akufo-Addo led the opposition New Patriotic Party (NPP) in the December 7 polls, defeating the incumbent John Dramani Mahama of the National Democratic Congress (NDC).
As per the laws of Ghana, a transition of 30-days was observed as teams from the outgoing government and the incoming one met to exchange notes on the state of the country. A large number of people have converged from all walks of life to witness the event.
The state-owned newspapers, Daily Graphic and Ghanaian Times described the event as "Dawn of a new era." Akuffo Addo becomes the 5th president under the fourth republican constitution which came into effect in 1992.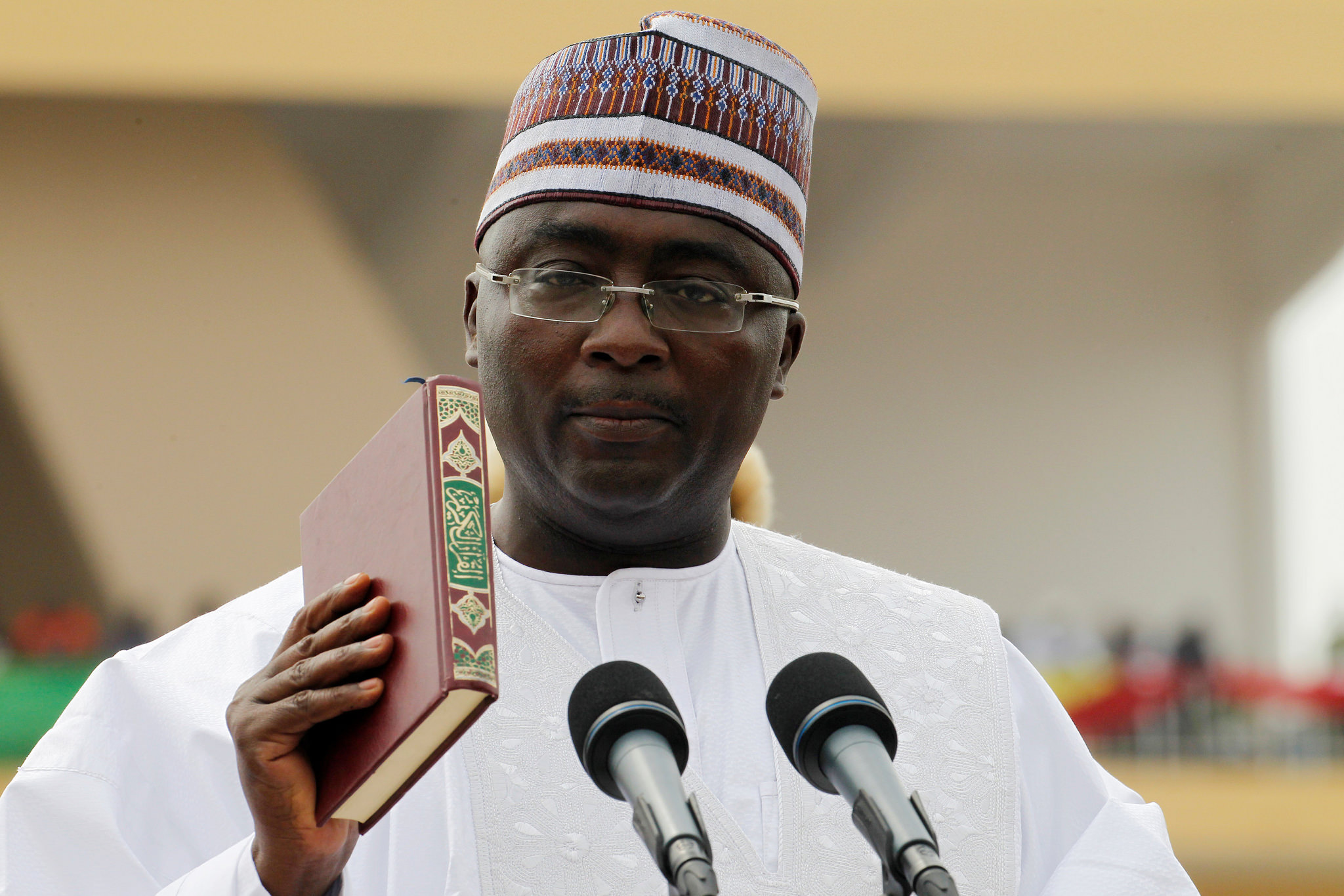 Ghana's Vice-President Mahamudu Bawumia is sworn in at the Independence square in Accra,Ghana