China Keitetsi was born in 1976 in the west of Uganda. Without her mother she spent her first years with her father and his new girlfriend. In 1984, at the age of nine, China ran off with her sister and tried to find her mother but she fell into the hands of the National Resistance Army.


Kampala fell on 26 January 1986, and Museveni was proclaimed as president, but Uganda remained haunted by civil war. Several armed groups fought against the new government. China, like many other children recruited by the NRA to fight in the battle against the Obote government, remained in the ranks of the new government's army, the Ugandan People's Defence Forces (UPDF).

Between 1986 and 1995 she made some short returns to civilian life but spent most of her time in the new governmental army. She lost many of her friends in battle and, like many other girls, was raped several times by her superior officers.

After spending ten years in the army of Museveni, China escaped from the army in 1995. She fled with a friend through Kenya, Tanzania, Zambia and Zimbabwe to South Africa where she applied for refugee status. Four years later, China continued to fear for her safety and sought help from the Department of Home Affairs. She was referred to the UN High Commissioner for Refugees (UNHCR) and was offered relocation in Denmark.

She now lives in Denmark and has published her memoirs in a book entitled Child Soldier: Fighting for my life. She has become an international spokeswoman for the plight of child soldiers worldwide. China's book has been published in Denmark, the Netherlands, Germany, Austria, Switzerland, South Africa, England, France, Spain, the Czech Republic, Japan and China.

She recorded an intro to the song "Blood" of the Kelly Family (sang by Jimmy Kelly on the album Homerun, 2003).
The Film
A Film based of her memoirs, is to be made, and planning is underway, as we strongly believed that this film will serve to educate people about the horrible life of a child soldier. And moreover a teenage female soldier.
A very good cinematic depictions of child soldiers account for this complexity though, her child story is more than enough to spur the world to action to intervene on behalf of these children.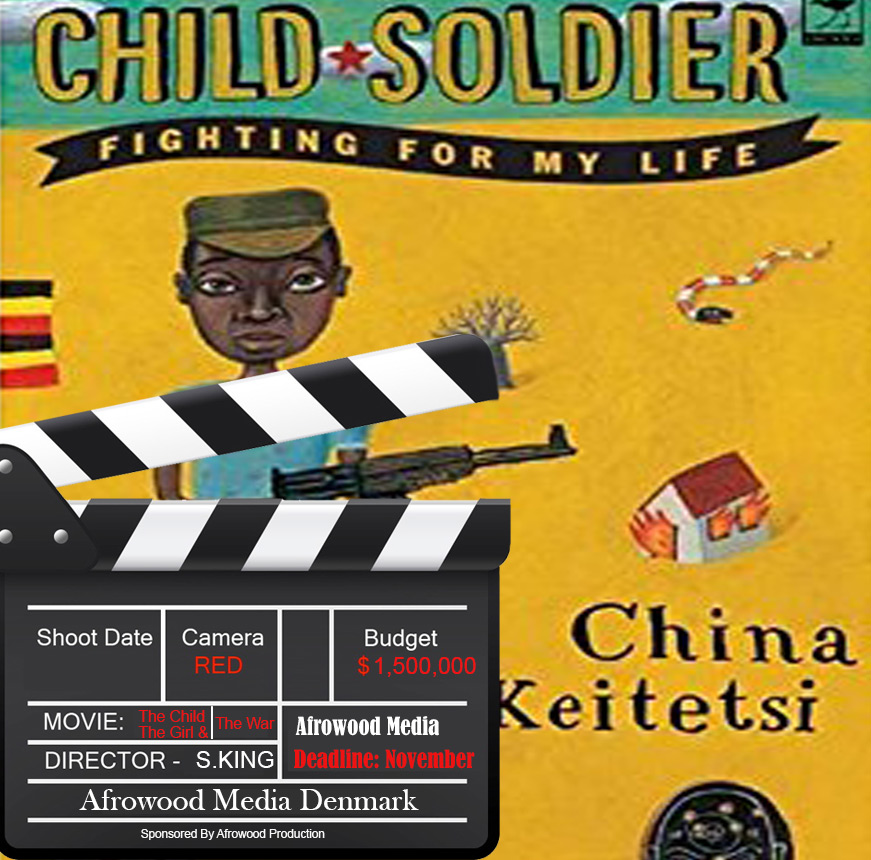 The Audience
Why The film: The Child. The Girl and The War.
This Film has a universal and very important subject matter that will certainly attracts different audiences, but our principal target is the children between the ages of 7 and 12. There are so many scenes that will make this particular film appeal to a broader age group. We intend to use professional cast and crew across the globe as the subject of the film itself is global.