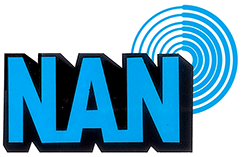 Nigerian Movie producer plans cultural carnival in Scandinavia
By Mike Mbonye
Stephen King, a Denmark-based Nigerian movie producer and director says a Nigerian Cultural Heritage Carnival will take place in the Scandinavia from Sept 5 to Sept 8.
Scandinavia and the Nordic region is a historical and geographical region covering much of Northern Europe.
The countries that make up the region are Denmark, Norway, Sweden, Finland, and Iceland.
He told the News Agency of Nigeria (NAN) on the telephone from Copenhagen, Denmark, on Sunday that the event would be the first of its kind in the Scandinavia.
http://www.nan.ng/entertainment/87276/